Due Out In September The Makers Claim To Have Made Vast Improvements Since The Release Of Rainbow Six. Rogue Spear Gives You Much Better Outdoor Environments As Well As Interiors Over 18 New Missions. Game play Enhancements Include The Ability To Peek Around corners, Run When Crouching And Fire Properly From These Positions Too. Teams Are Easier To Set Up And A Sniper Skill Has Been Added With Appropriate Weapons. The Terrorist Are Also Smarter, They Will Hunt You Out In Teams When You Make Yourself Known. Improved Team AI Will Enable Non-Player Team Members To Act More Efficiently And Both Terrorists And Hostages Are More Lifelike With More Varied Responses.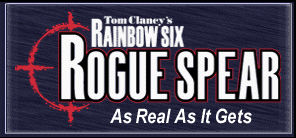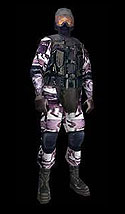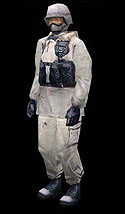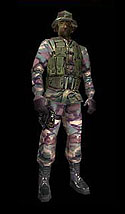 Then there came a new Mission Urban operations mission pack was released in April 2000 Step into a counter-terrorist team's worse nightmare a hot fight in a densely populated area. stray bullets could mean innocent causalities, and terrorists can hide amidst the frenzy of urban crowds. Tenement housing in Mexico city, the London tube system, the pulsing streets of Istanbul or a hotel in Hong Kong. These missions take you into the concrete jungles, where you'll experience the most lethal missions Rainbow Six team has ever faced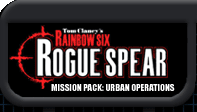 Comming soon. Tom Clancy's Rainbow Six: Covert Operations Essentials (Covert Ops)
is an extension of the popular Rainbow Six franchise, in which players will not only get to play new and exciting levels, but will also get an insider's look at the world of covert operations.

Bridging the gap between fiction and real-world special operations, Tom Clancy's Rainbow Six: Covert Operations Essentials is an exciting overview covering the subject of counter-terrorism from 1970 until the present. Covert Ops contains video interviews with top experts in the field, as well as photos and video footage of weapons and equipment, along with a description of situations where they are typically used. Players will be able to test their skills and knowledge through the "Covert Exam " testing, as well as by playing the specially created field game levels.
FEATURES



Gain certificates in topics ranging from psychological profiling and
hostage negotiation to kit selection and Intel photo analysis.


Learn which weapons and equipment are best used in certain types of
covert missions.


Special bonus section about the making of Rainbow Six and Rogue
Spear games.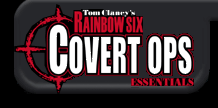 Due Out : Sept 1,2000